As a free to attend event for representatives of insurance, regulatory bodies, and select consultants, we'd like to thank our valued Event Sponsors for their continued support of free-to-access learning and events for asset allocators and investment professionals. 
If your organisation could benefit from sponsorship or you would simply like to know more about how you can engage with our attendees, get in touch today. Call Noel Hillmann, Chief Executive Officer, on +44 (0) 207 160 6357 or email noelhillmann@clearpathanalysis.com.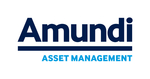 AMUNDI
Lanyard Sponsor
Amundi, the leading European asset manager, ranking among the top 10 global players, offers its 100 million clients - retail, institutional and corporate - a complete range of savings and investment solutions in active and passive management, in traditional or real assets.
With its six international investment hubs, financial and extra-financial research capabilities and long-standing commitment to responsible investment, Amundi is a key player in the asset management landscape.
Amundi clients benefit from the expertise and advice of 4,800 employees in more than 35 countries. A subsidiary of the Crédit Agricole group and listed on the stock exchange, Amundi currently manages more than €1.750 trillion of assets.

BAYVIEW ASSET MANAGEMENT
Summit Sponsor
Bayview Asset Management, LLC ("Bayview"), initially founded in 1993, is an investment management firm focused on mortgage and consumer credit, including whole loans, asset-backed securities, mortgage servicing rights, mortgage-related equities, and other mortgage and consumer credit assets. With over 1,450 employees, our corporate headquarters is uniquely situated in the beautiful community of Coral Gables, Florida, located near the shores of Biscayne Bay and minutes from Miami Beach. The firm has additional asset management offices in New York, London, and Geneva, and loan servicing and origination affiliates in the U.S. and Milan, Italy. As of June 30, 2023, Bayview has $17.3 billion in assets under management.
ENTRUST
Workshop Sponsor
For over two decades, EnTrust Global has been dedicated to delivering financial security to those who have entrusted us with their capital. Today, EnTrust Global has approximately $17.12 billion1 in total assets for hundreds of clients worldwide, ranging from Taft-Hartley to Sovereign Wealth funds. The vast majority of our investor base is comprised of long-standing institutional investors and includes some of the world's most prominent allocators. We fully recognize, and have the utmost respect for, our responsibility as stewards of capital and embrace a client-centric culture rooted in integrity and transparency.
EnTrust Global's business platform encompasses a range of investment opportunities across a spectrum of asset classes, strategies, and liquidity profiles, in both the public and private markets. The firm provides commingled solutions as well as customized, bespoke portfolios. In line with the firm's entrepreneurial foundation, we remain dedicated to innovating and evolving our platform to offer compelling and differentiated investment opportunities.
1As of March 31, 2023; based on estimates and includes assets under advisement and mandates awarded but not yet funded.

GOLUB CAPITAL
Summit Sponsor
Golub Capital is a market-leading, award-winning direct lender and experienced credit asset manager. We specialize in delivering reliable, creative and compelling financing solutions to companies backed by private equity sponsors. Our sponsor finance expertise also forms the foundation of our Broadly Syndicated Loan and Credit Opportunities investment programs. We nurture long-term, win-win partnerships that inspire repeat business from private equity sponsors and investors.
As of July 1, 2023, Golub Capital had over 825 employees and over $60 billion of capital under management, a gross measure of invested capital including leverage. The firm has lending offices in Chicago, New York, San Francisco and London. For more information, please visit golubcapital.com.

MACKAY SHIELDS
Workshop Sponsor
MacKay Shields is a global boutique investment firm with $134 billion in assets under management (as of 6/30/2023).  
We provide investors with specialty fixed income expertise across global fixed income markets including municipal bonds, structured credit, corporate credit and emerging markets debt. 
For decades, our dedicated teams of specialists have delivered customized solutions backed by disciplined research and a commitment to delivering long-term value for its clients. The MacKay Shields client experience provides investors direct access to senior investment professionals.  MacKay Shields is a wholly owned subsidiary of New York Life Investment Management Holdings LLC, which is wholly owned by New York Life Insurance Company.

PGIM FIXED INCOME
Summit Sponsor
PGIM Fixed Income, with $890 billion in assets under management as of March 31, 2022, is a global asset manager offering active solutions across all fixed income markets. The company has offices in Newark, N.J., London, Amsterdam, Zurich, Munich, Singapore, Hong Kong, and Tokyo.

RIMES
Workshop Sponsor
Rimes provides transformative enterprise data management, ESG and investment intelligence solutions to the global investment community. Driven by our passion for solving the most complex data problems, we partner with our clients to help them make better investment decisions using accurate information and industry-leading technology. Headquartered in New York and London, Rimes serves its global clients through offices in Europe, Americas and Asia Pacific.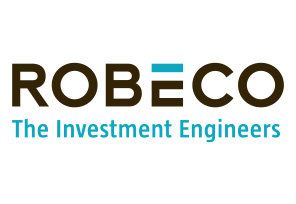 ROBECO
Summit Sponsor
Robeco is a pure play international asset manager founded in 1929. It currently has offices in 14 countries worldwide and is headquartered in Rotterdam, the Netherlands. A global leader in sustainable investing since 1995, its unique integration of sustainable as well as fundamental and quantitative research enables the company to offer institutional and private investors an extensive selection of active investment strategies for a broad range of asset classes. As per June 2021, Robeco had EUR 200 billion in assets under management, of which EUR 177 billion committed to ESG integration